The Collection of Manicures on The 2021 Met Gala Carpet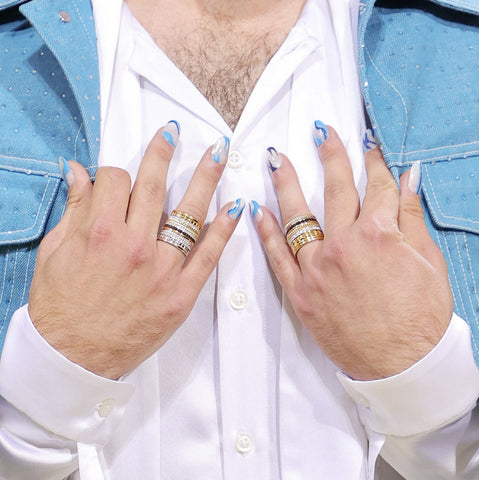 No.1 The nail art design corresponds with the blue of his jeans and his crisp, white shirt. On the oval shape was a fresh, white base, and each nail featured abstract swirls in two shades of blue — sky and navy.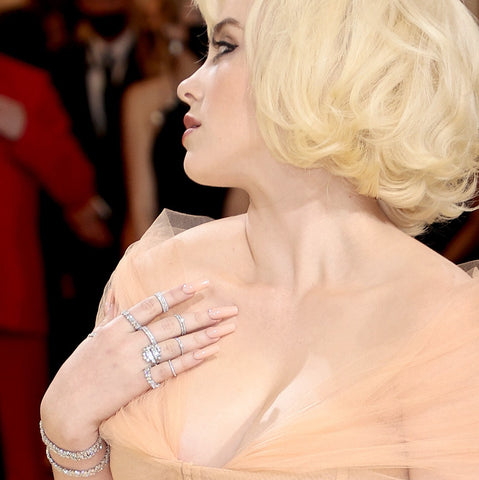 No.2 The long nude nails match her gorgeous, retro, peach-colored gown — a perfect way to top off all the Cartier rings she wore.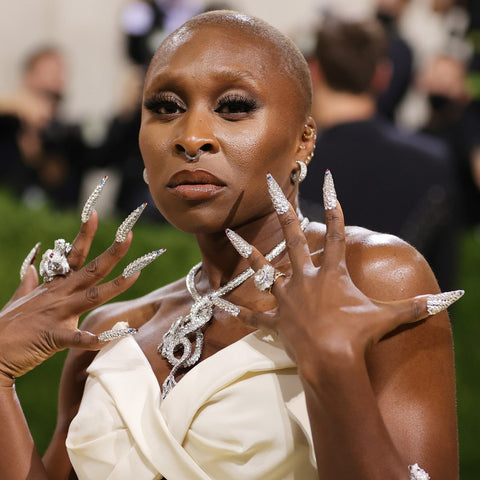 No.3 The long, pointy set was covered in clear, smooth, bubble-like crystals and topped off at the sharp tips with one red, one white, and one blue crystal each.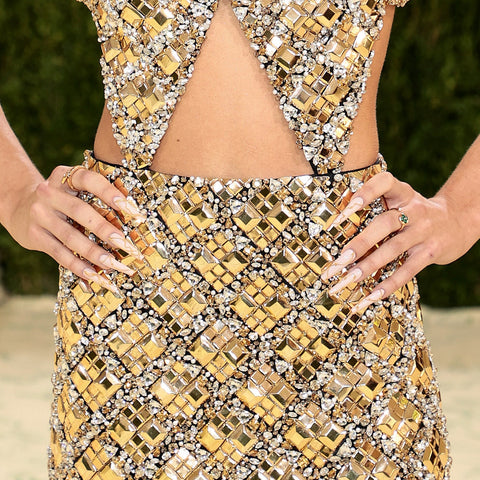 No.4 Devastatingly chic manicure with just three key elements: opaque beige polish, dainty gold chains, and some serious length.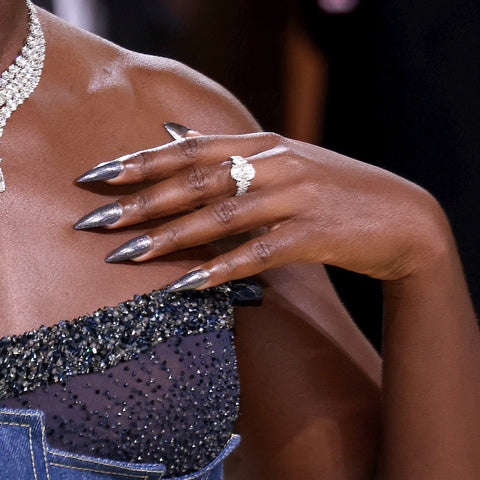 No.5 Relatively simple but still super glamorous manicure. The long, pointy shape was painted with a metallic bluish-gray slate polish with hints of iridescence.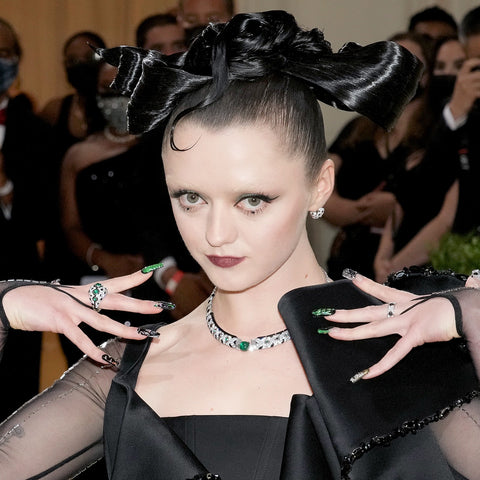 No.6 Futuristic manicure. Each long nail featured a different abstract design in black or green, often atop clear acrylic and with glittery effects.
BACKGROUND RESOURCE: https://www.allure.com/story/met-gala-2021-best-manicures-nail-art
🎯Instagram:https://www.instagram.com/coscelia_official/
🎯Facebook:https://www.facebook.com/CosceliaOfficial/
🎯Youtube:https://www.youtube.com/channel/UCTmhHb6qj26Qu87_D6qAdkw
🎯Tiktok:https://www.tiktok.com/@coscelia_nail_official?lang=en&is_copy_url=1&is_from_webapp=v1
---