The meaning of the color pink is unconditional love and nurturing, so bring compassion and loyalty into your life with some sweet pink nail art. Show us your own spin on COSCELIA nail art look below or create your own, and we may feature your style.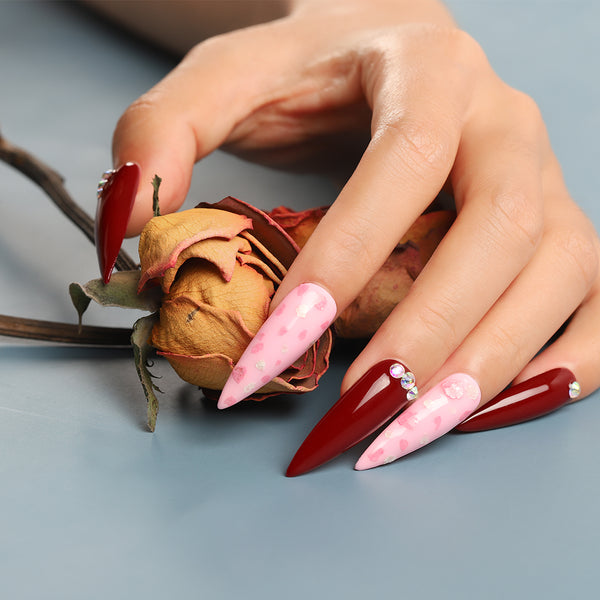 Here's how you can join the challenge:

1. Create a pink nail art look with your favorite pink shade.

2. Snap a nailfie, tell us how the color(s) you choose helps you feel, then share it by tagging us @coscelia_nails_magazine.

Pink Nail Art Look
Get the Look:
1. Apply one coat of Base Coat and let dry.
2. Apply one coat of Mod About You and let dry. Repeat for coverage.
3. Using a nail art brush, paint Strawberry Margarita on half of the nail.
4. To finish gold foil to the middle of the nail, then finish the look with a coat of Top Coat.

Follow along on our Instagram to see our featured shade of the week so you can snap a pic of your nails in all the colors of the rainbow. Then, tag your pics with @coscelia_nails_magazine for a chance to be featured.
---