More Ideals for Winter Nails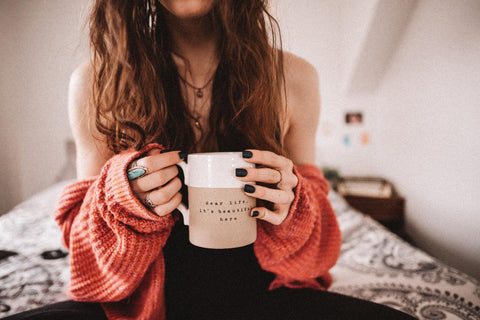 Autumn is over and a new season is just around the corner. Winter is really a gentle and mysterious season, the coolness is full of wonderful melody. Watching the flying and falling snowflakes is like encountering a genie. While everyone is changing into new clothes and looks, don't forget to give your nails a new look. In fact, winter is more suitable for nail art, because with the snow-covered silver baked out, it will highlight the charm of the colour and the gentle sense of temperament. Nails are just a small detail, but if you have a stylish nails, you can break the dullness and add colour to your attire.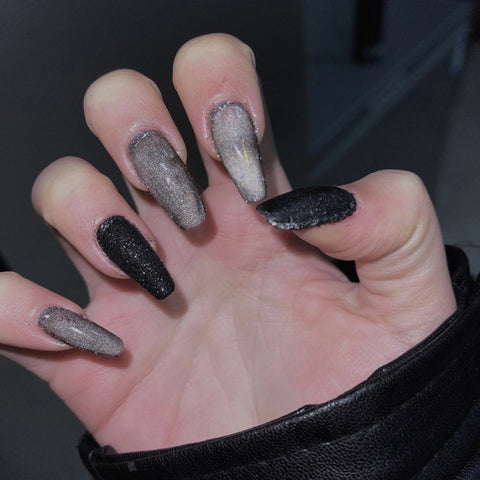 Metallic colours such as black and silver are favoured by handsome girls. Similarly these colours cat eye manicure is a style that is sought after by many girls. With the movement of the fingers, the cat eye gloss flows around, giving the fingertips dynamic beauty, and leather jacket or coat are particularly compatible. It is the most suitable nail style for winter, gentle and white temperament.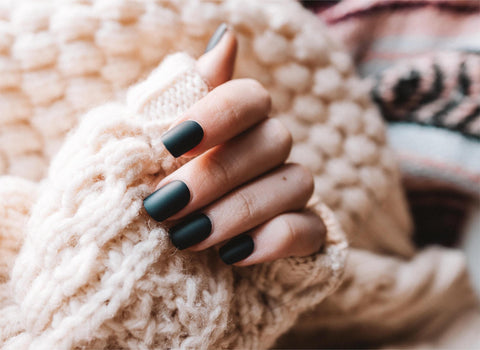 Just because the weather has plummeted doesn't mean your outfit is the only thing that brings cosy fun. Frosted nails have a really classy and high class feel to them. Because of the frosted texture, simple styles will look chic, whether it's a plum shade, a morandi shade, or a green shade. Do jump colour, do gradient or add some more simple nail decoration are not to be missed. And it goes great with winter jumpers, coats, and boots! Let the frosted manicure be your go-to manicure. Go ahead and try it with your favourite jumper.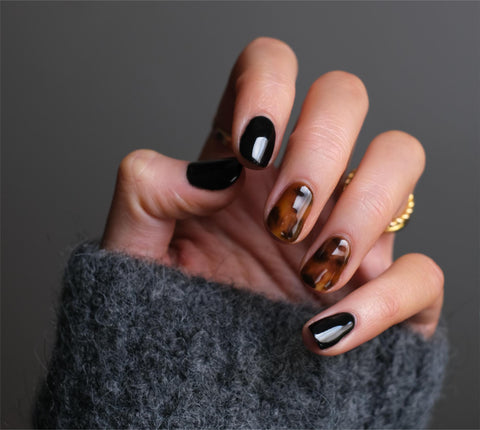 A classic amber swoosh with metallic jewellery, no one can say no to it. Amber manicure is simply for winter. It is a style that every girl has considered. The warmth of winter starts with a hot cup of coffee, and the milky coloured swoosh with it is also very stylish. This nail style will look stylish and versatile with a jumper or coat jacket. I think it would also be perfect for winter if you make a leopard print manicure with this colour. Leopard print is a timeless fashion element, it can be wild, playful, gorgeous and versatile, and it is so easy to make that you can try to make it yourself at home! I think girls who can handle leopard print must be very charming and beautiful.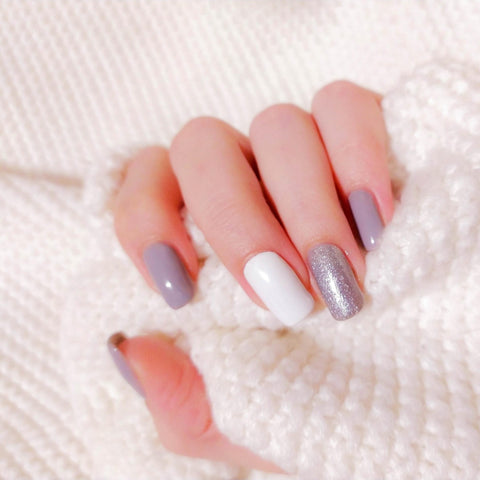 This manicure gives a warm feeling, it combines purple and white. Purple is a versatile colour that can bring a soft feeling. The purple colour of this manicure is a bit like taro, fresh and light. The overall design is very simple and doesn't feel tacky or eye-catching. This hand-painted manicure is also paired with a jump-colour design, and the overall style is very popular and versatile, with a variety of light-coloured clothes.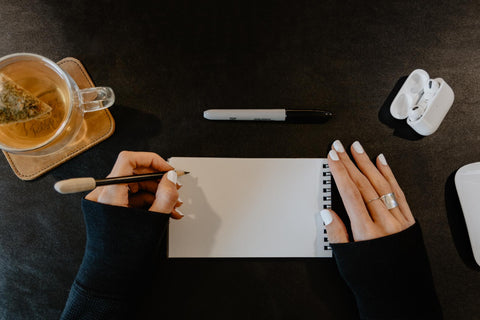 Winter is here and the wearing colour palette has been progressively darker. Why don't we break the dreariness with nail art and add a splash of different colours to this winter. Are there any of these nail art styles presented to you today that you like? If you want more nail art inspirations you can follow our ins account, there are many styles of nail art pictures on it.
🎯Instagram:https://www.instagram.com/coscelia_official/
🎯Facebook:https://www.facebook.com/CosceliaOfficial/
🎯Youtube:https://www.youtube.com/channel/UCTmhHb6qj26Qu87_D6qAdkw
🎯Tiktok:https://www.tiktok.com/@coscelia_nail_official?lang=en&is_copy_url=1&is_from_webapp=v1
---