How Do I Remove Gel Nail Polish?
After doing the manicure for a long time, it was either cut off or cut off by myself. There are many girls who remove gel nail polish at home in a simple and rude way, that is cut off.
For nail art that lasts longer, peeling and warping are natural. At this time, many people can not help but pick it, although this can remove the nail polish, but there will be a lot of irregular fault lines on the nails. This is not only unsightly but also injures the nails themselves.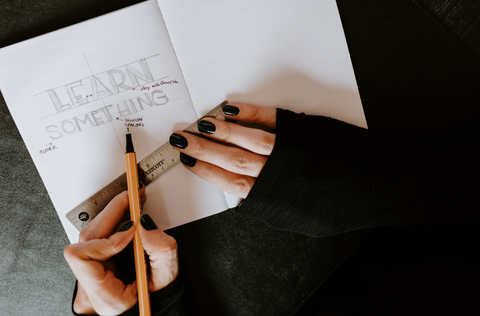 Easy Professional Nail Remover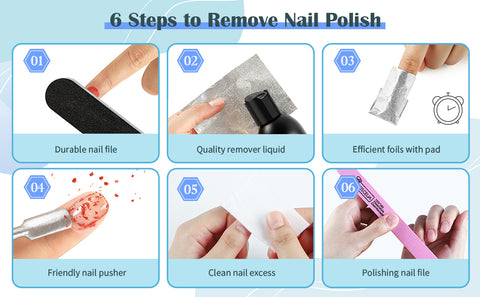 First use a nail file in the same direction to erase the top coat. Wipe the powder off and you're ready for the next step. Prepare the nail polish remover by pouring it into the foil nail wraps. Then wrap your nails. Leave on for 3-5 minutes to remove and use the cuticle pusher to gently push off the nail polish. After removing the nail polish use a nail file to remove the involved nail polish and polish the nail surface.Then you can use nail cotton to clean nail surface. If you have nail cuticle oil, it is also a good choice to apply it around your nails. Nail cuticle can protect your nails.
Emergency Manicure Removal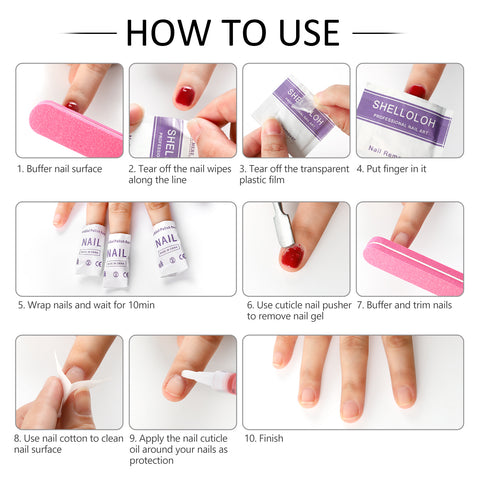 First use a nail file in the same direction to erase the top coat. Prepare nail polish removal wipes. When wrapping, take care that the nail polish remover sheet is on top of the nail, and also take care that it is wrapped tightly enough, otherwise the polish remover will dry out and fail very quickly. Wrapping time is 10 minutes. Then use the cuticle pusher to gently push off the nail polish. If there is still a little residue on the surface of the nail, polish it with file. Remove clean after doing these manicures.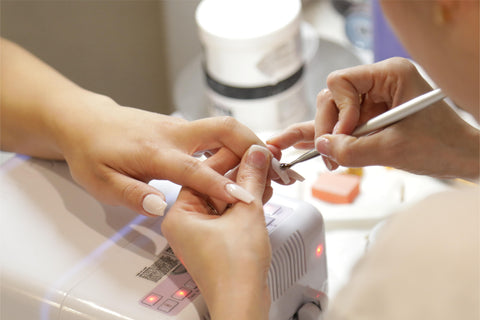 If you have to remove your nails and don't have a nail drill machine. You just happen to be bored at home and want something to do, then find a nail file and start sanding! However, it is important to note that patience and care are required. Because too much force may damage your nails. And this work also takes a long time, roughly speaking a pair of hands can be polished for a day.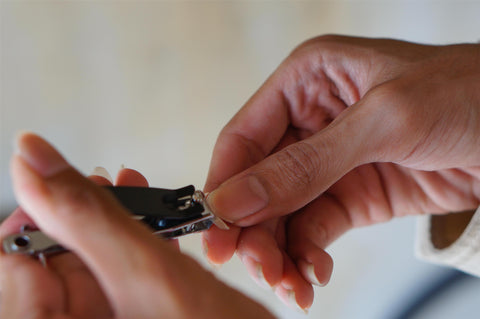 If your manicure is full of decoretions and because the nail technician is very skilled, your manicure is not warped. Simply because it's long. We can just cut the nails to the right length in the original way, with a nail clipper. It still hurts to cut it all off, so why not leave the edges for a French manicure as well?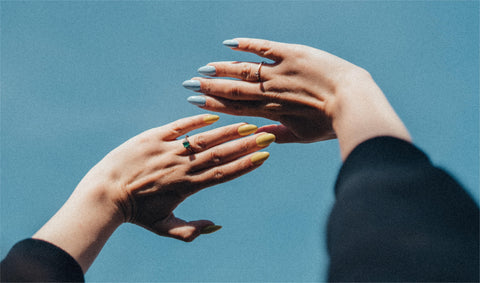 These are just a few ways to remove your nails in an emergency. As a final reminder, it is normal to go to a nail salon to remove your nails because of tools and technical issues.
🎯Instagram:https://www.instagram.com/coscelia_official/
🎯Facebook:https://www.facebook.com/CosceliaOfficial/
🎯Youtube:https://www.youtube.com/channel/UCTmhHb6qj26Qu87_D6qAdkw
🎯Tiktok:https://www.tiktok.com/@coscelia_nail_official?lang=en&is_copy_url=1&is_from_webapp=v1
---