Halloween Nail Art is Here!
Hello everyone, Halloween is coming soon. In addition to wearing festive makeup for Halloween, you can't forget about Halloween-themed manicures. Let's have complete holiday themed dress up!
Today we recommend a few classic Halloween nail colours. These colours will have a Halloween feel even without any other embellishments! Without further ado, take a look!
How can you have Halloween without the colour black. Of course, in the autumn and winter seasons now, it is especially suitable for this manicure in black, a classic shade match. The black colour itself is very gothic. If you want to dress up as a witch for Halloween, then black is the best! If you think a plain black manicure isn't quite in the Halloween spirit, try black with white. Outlining spooky expressions in white on a black base manicure adds some cute and playfulness to the Halloween vibe.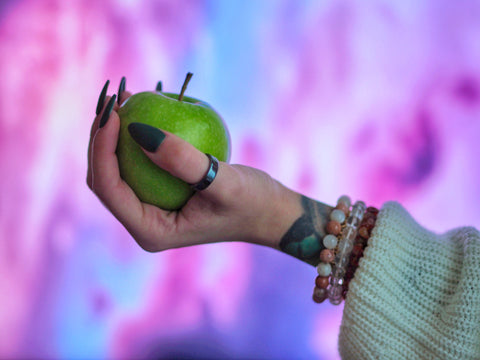 Let's be cool girls for Halloween. We all may have a princess dream, but on such a special holiday, let's transform into a beautiful, domineering and dark witch. Dark green long manicure is a witch manicure that combines power and beauty. It is sure to be both dominant and stylish especially when paired with dark coloured outfits. It is extremely kingly.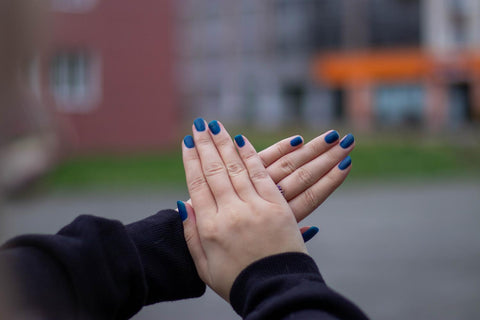 Dark blue Halloween themed nails are also extraordinarily charming, the most suitable for you to attend some of the more lively occasions, friends travelling to shopping, paint yourself with such nails, can be extraordinarily outstanding. Such a blue is a fairy tale colour, if the prints chosen on top of the blue nails are also forests and pumpkin lamps are also a good choice, which will make the whole manicure bring a fairy tale atmosphere is very full of feeling.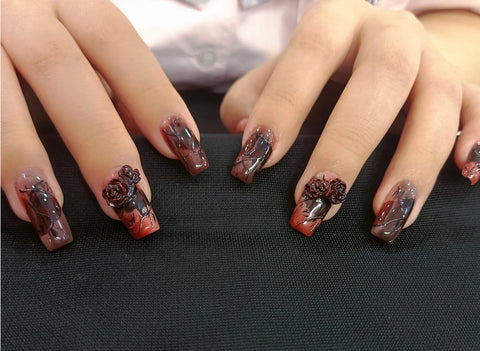 Halloween manicure should have a bloody feeling. Red and black base can be very create a dark and scary atmosphere. The bloody roses on the manicure have a fierce feeling, which makes the dark style more endowed with visual sense. The irregular red halo on the surface of the nail creates a three-dimensional image, which makes people feel chills at the back. This nail art is very suitable for horror Halloween party!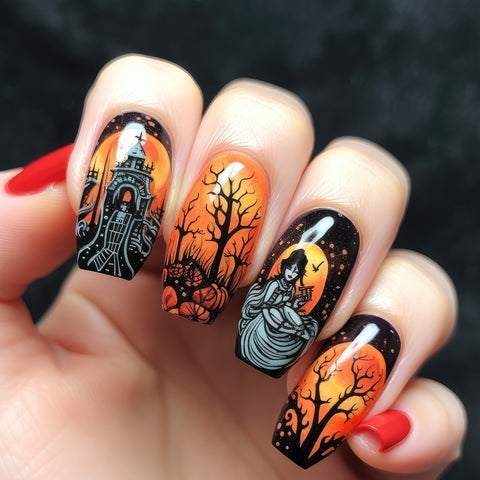 This set of manicure has the classic pumpkin colour as the base, with the church and dead trees to deepen the horror atmosphere. In the dark church, there may be black ghosts floating around. Under the dim moonlight, the withered tree branches seem to be the ghostly hands reaching out in the darkness, and the crows flying up from time to time in the forest are all frightening. I wonder if there is a pumpkin spirit with a creepy smile in the depths of the forest? This is a typical Halloween nail art!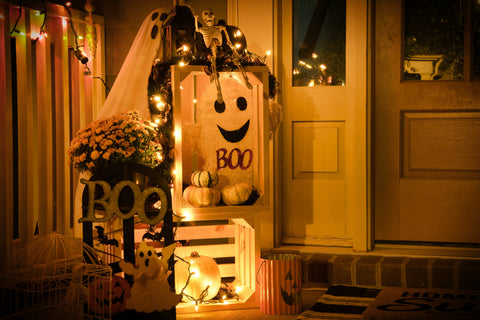 Halloween is a very magical holiday. During this festival, doing a set of distinctive and special Halloween nail art will surely add to your look. Hope the above nail art can bring you some nail art inspiration. Do you like any of the above nail art, pick one and do one with your sisters to add to the festive atmosphere and be the cute and happy ghost of the day!
🎯Instagram:https://www.instagram.com/coscelia_official/
🎯Facebook:https://www.facebook.com/CosceliaOfficial/
🎯Youtube:https://www.youtube.com/channel/UCTmhHb6qj26Qu87_D6qAdkw
🎯Tiktok:https://www.tiktok.com/@coscelia_nail_official?lang=en&is_copy_url=1&is_from_webapp=v1
---