Dessert Creations Nail Art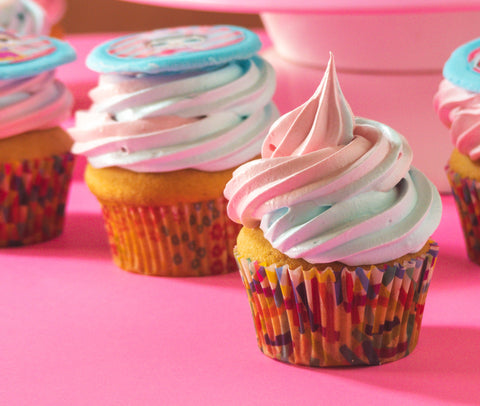 Nail art is one of the hot topics in the fashion world, after all who doesn't love beauty? As nail art is a booming market and competition is fierce, it's important to get creative to attract new clients. Today we're going to take a look at some nail art that stands out from the rest, bursting with nail art pieces that will always catch everyone's attention, so let's take a look at how much of a hunt these nails really are.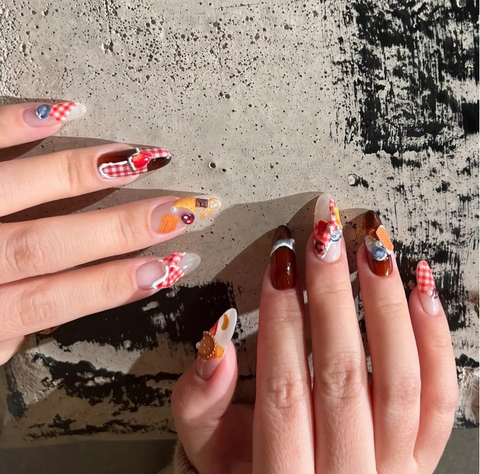 Want to make your fingertips deliciously tantalising? A biscuit manicure is all you need. The red and white checkered design in this manicure resembles a dishcloth at a picnic. The chocolate-coloured base reveals more of the sweet and delicious feeling. The 3D biscuit cutter shape on the nail surface turns ordinary fingertips into a delicious dessert. And these colours are very versatile for every girl who loves dessert. Probably the only downside to this manicure is seeing it makes you hungry.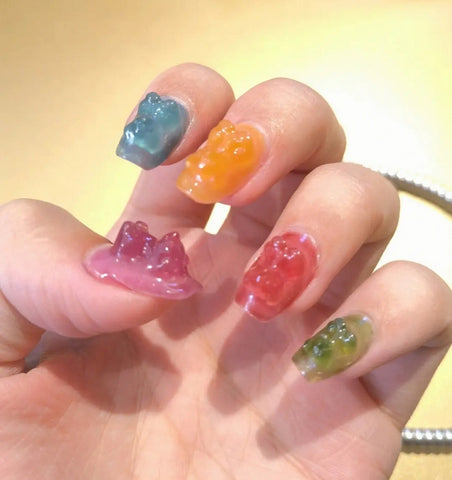 If you're Gummy Bear's number one fan, you won't want to miss this manicure: the Gummy Bear Manicure! Autumn lacks the colourful accents of flowers, so let nail art add a touch of colour to our lives. I have to say that the gummy bear design is adorable. A manicure like this will really brighten up your mood and you won't be able to resist eating the gummy bears on your nails. If you want to match the gummy bears on all 5 fingers, you can choose multi-coloured gummy bears! If you prefer a simpler look, you can also go with single-coloured gummies, which will look superb together.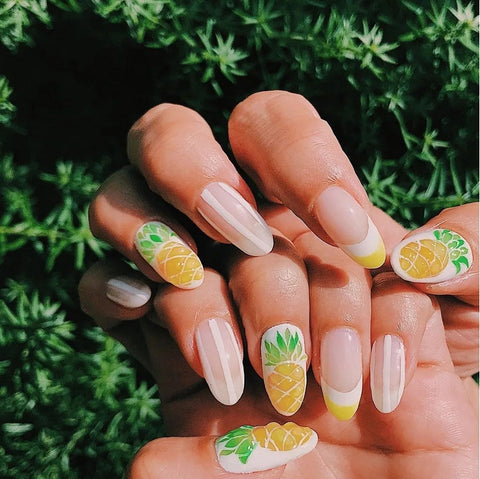 Fruity manicurs are colorful and a random color is the perfect choice. Now I want to talk to everyone about fruit manicures, and draw the tender and juicy fruit shape on the nails, which is really special. Most of the fruits have a fresh and tender color, and when done on the nail, it adds more lively texture to the fingertips, and it will look more cute. The sweet and sour pineapple painted nails are full of lively texture with yellow-green tones, making the fingertips look very beautiful. Paired with such a minimalist style, it will be more fashionable.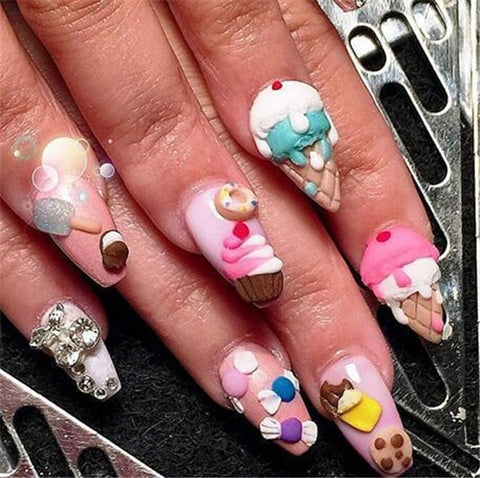 Ice cream manicure is full of vitality manicure, but also especially test the nail technician's skills. But if you get it wrong, it will really zap your heart!
Simple ice cream, macaron green and light yellow as the base, with black and ice cream on the snack decoration, is not beautiful? These colours make a solid colour manicure will also look good, but will feel the lack of a little innovation. That's when we can try a sophisticated crunchy cone. Reducing an entire cone of ice cream to a manicure will feel especially personal and cute, even though it's replicated. Plus a particularly girly ice cream cake. Patchwork all kinds of girly colours to show off the vibrant beauty to the fullest.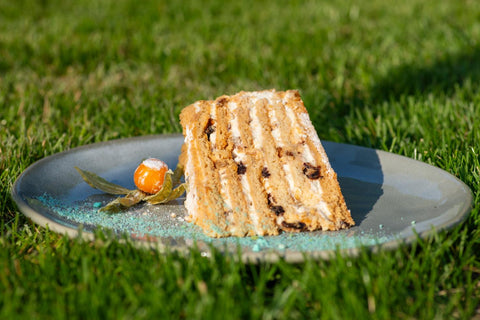 After looking at the above nail art work doesn't it seem like human creativity is infinite. Doesn't it feel that all these nail art works look especially excellent and lovely. I didn't think that food with nail art can also collide with such a perfect artistic spark.
Today's recommendations are some dessert nail art. Dessert makes people sweet and happy, these nail styles also make people feel fresh and sweet. I don't know if any of these nails make your heart sing, in fact, these nails are not very exaggerated, we can try, this year's autumn and winter let us all do a lovely sweet girl.
Finally if you have better nail art suggestions you can leave your comments in our ins post.
🎯Instagram:https://www.instagram.com/coscelia_official/
🎯Facebook:https://www.facebook.com/CosceliaOfficial/
🎯Youtube:https://www.youtube.com/channel/UCTmhHb6qj26Qu87_D6qAdkw
🎯Tiktok:https://www.tiktok.com/@coscelia_nail_official?lang=en&is_copy_url=1&is_from_webapp=v1
---