2023's Most Beautiful Wedding Nail Designs
You mustn't forget to get a manicure when you're all dressed up for your wedding! On your wedding day, there is one small detail that will make all the difference in your wedding, and that is your nails.
The following nail art, whether simple or gorgeous, is perfect for your wedding day.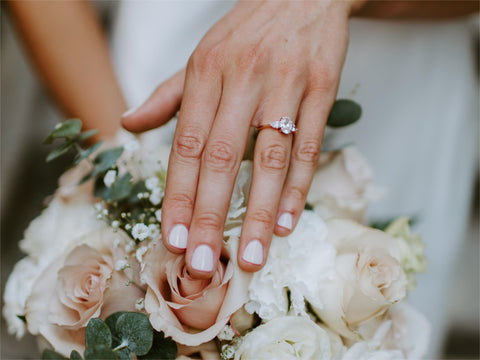 Solid color manicure is also a favorite style for many girls. When it comes to the color of the wedding, many people must think of white. White is simple and elegant, and it will be very harmonious with a wedding dress.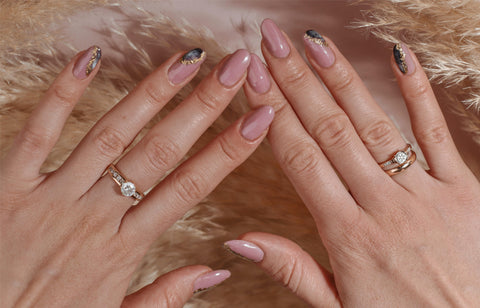 If you feel that solid colors are a bit monotonous why not try this nail art. The nude pink base is paired with some marble colors so that the manicure looks colorful. The gold outline gives the manicure some shine.

A classic French manicure is also a good choice. The smiley face like curves are perfect for this happy day. At the same time, French manicure is a classic and elegant style, which can make your fingers more slender and complement the wedding dress.

Delicate sequins with sculpted design nail art will make the fingertips look extra elegant. And the glowing quality of sequins will make you shine on stage.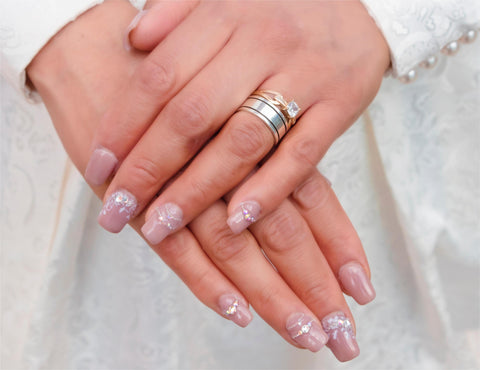 Some people may think that nude nails are more low-key and not suitable for weddings. But in fact, nude colors and dazzling Rhinestones will have a low-key sense of luxury. Nude color and sparking rhinestones  accessories complement each other, which makes your fingertips present a natural sense of luxury.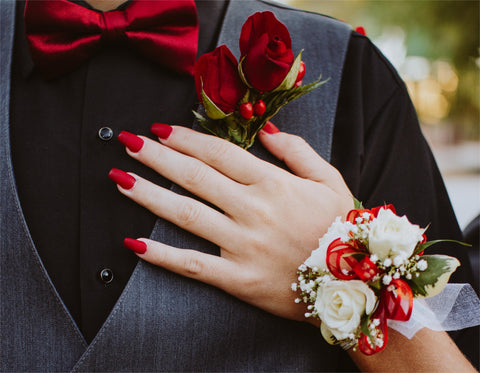 Red symbolizes the beauty and passion of love. Classic red nail art is elegant and festive, perfect for weddings. It will let everyone see how happy and sweet you are, so a red manicure is perfect!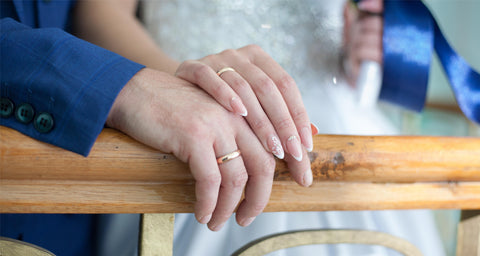 These are the six different nail art I recommend for you, I hope they can give you some inspiration. Let you be the brightest and happiest bride on your wedding day. When choosing nail art style, you can also choose according to your wedding dress style, so that your fingers and wedding dress complement each other. Finally, I wish you to be the most beautiful bride on your wedding day.

🎯Instagram:https://www.instagram.com/coscelia_official/
🎯Facebook:https://www.facebook.com/CosceliaOfficial/
🎯Youtube:https://www.youtube.com/channel/UCTmhHb6qj26Qu87_D6qAdkw
🎯Tiktok:https://www.tiktok.com/@coscelia_nail_official?lang=en&is_copy_url=1&is_from_webapp=v1
---